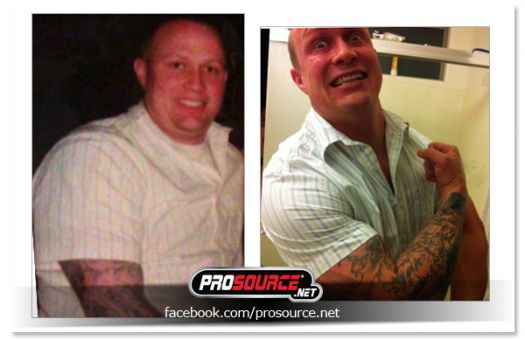 Age:
31
Height:
6'1"
Starting Weight:
216 lbs
Current Weight:
222 lbs
Time it took to complete Transformation:
2 years
My Story:
I've always wanted to be fit. Finally a co-worker got me to the gym and pushed me. I have never regretted starting this journey and thankful I have. I just need to quit being insecure so I can be proud of what I'm building! I still fight insecurities from when I was out of shape! Thanks to everyone who supported me!
Supplements Used to Help Achieve Goal:

Like Robert's photo on Facebook so he can win Free ProSource Stuff!