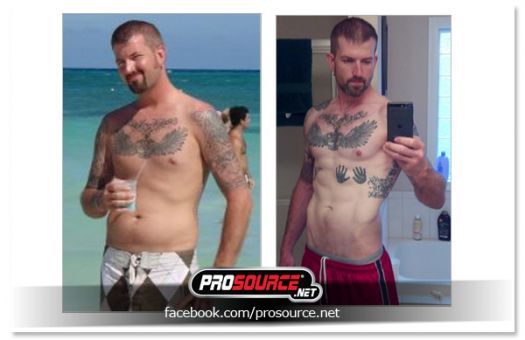 Age:
35
Height:
6'3"
Starting Weight:
212 lbs
Current Weight:
176 lbs
Time it took to complete Transformation:
2 years
My Story:
My vacation pics were a wake up call for me. Not long after, my daughter was born & I knew I needed to make changes. I overhauled my diet & started circuit training 3-4 times/week, then moved into heavier weight training 5-6 days a week. Now I know I'll be around to enjoy every minute with my daughter as she grows up!
Like Pete's photo on Facebook so he can win Free ProSource Stuff!