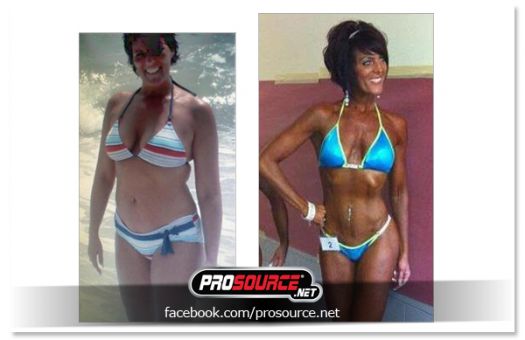 Starting Weight:
178 lbs
Current Weight:
124 lbs
Time it took to complete Transformation:
2 years
My Story:
My journey began in 2009. I sing in a band & remember hating the way I felt on stage. I had been through turmoil for yrs & was very sad, uncomfortable, depressed & lost! I knew I hate to take control of life! I had always been into some sort of exercise, but never stuck it out for the long hall. I have overcome a horrific car accident which severed my right leg in half all but the bone. I taught aerobics 8 months later. How then, did I left myself go & become unhealthy & over weight? I promised myself to make the changes I needed to be happy physically, & emotionally. The next day I went & bought a used elliptical machine & a some DVDs. For the first 5 months of I got up at 4:30am to work out in my living room. Dieted the best way I could & lost 35lbs. Eventually, my weight & progress platitude. So, I reached out to a coach & started training in a gym. I fell in love weight lifting & being surrounded by people who did the same. Now, this is my lifestyle. My first bodybuilding competition I was 45 years old. I placed 1st in Figure Tall. I remember my sons (ages 18 & 20) Screaming for me when I won. My son said "Mom, I am so proud of you". It was that moment, I knew all the hard work & struggles had paid off. I will be competing in 2012 & it will be my 4th competition. I have learned by taking control of my own happiness, I have inspired others to do the same. THAT is the biggest fulfillment yet!! Dedicated. Determined. No matter what the challenges in the journey!
Like Karen's photo on Facebook so she can win Free ProSource Stuff!