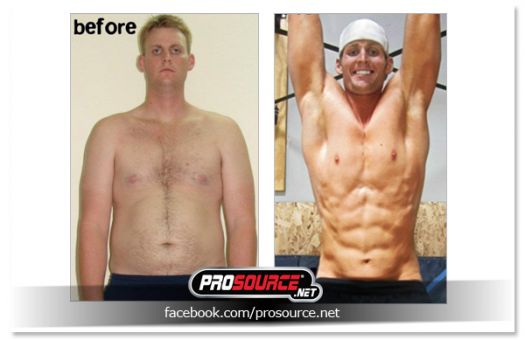 Starting Weight:
315 lbs
Current Weight:
240 lbs
Time it took to complete Transformation:
1 year
My Story:
Growing up obese and being the "chubby kid" was always something that I struggled with. My love for athletics helped to fend off my weight gain from being totally out of control but after finishing college athletics I completely fell off the wagon. Eating the worst foods possible and neglecting working out led to depression and extremely low self-confidence. I have a family history of morbid obesity and knowing this I decided to make a change for myself and turn my life around. I changed the way I ate to start with. Choosing natural foods, and sticking to a nutritional program based on my size. I've dropped 80 pounds and went from 26% body fat to under 10%. It was filled with ups and downs, good days and bad days. Now I'm able to share my passion for fitness with others.
Supplements Used to Help Achieve Goal:
Like Ben's photo on Facebook so he can win Free ProSource Stuff!