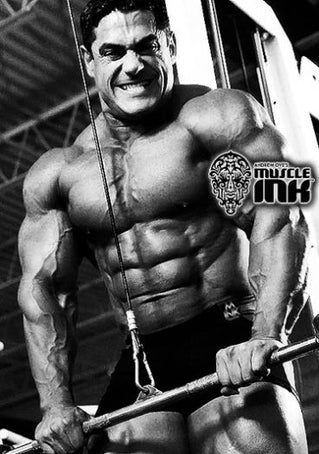 The Item:
IFBB Pro League Contest Results, Andrew Oye's IFBB Pro Athletes Roundup
The Scoop:
Just Announced: Over the weekend, IFBB Pro Gustavo Badell won the Open Division at the 2009 IFBB Atlantic City Pro Bodybuilding Championships in New Jersey. The 5'8", 245-pound Venezuelan athlete upped his conditioning from previous showings. Finishing in 2nd place was Japan's IFBB Pro Hidetada Yamagishi, who used a fluid posing style to show his signature 5'6", 220-pound thickness. Some thought Yamagishi took a spot from 3rd-place finisher Troy Alves who, at 5'8" and 220 lbs, boasts a mean V-taper on an aesthetically pleasing build. IFBB Pro Melvin Anthony took 4th place, and IFBB Pro Leo Ingram got the 5th place spot.
The "So What?":
In the last chance for IFBB Pro League athletes to qualify for this year's "Super Bowl of Bodybuilding," the Top 3 finishers in the Open Division at the Atlantic City Pro secured slots to compete at Joe Weider's  Olympia Weekend in Las Vegas in two weeks, and to challenge reigning Mr. Oltmpia IFBB Pro Dexter Jackson for the title. Gustavo Badell retained the structural mass that is his strength, while reducing his midsection, which had been the source of much criticism. Badell earned his IFBB Pro card by winning the 1997 Caribbean Bodybuilding Championships.He placed 6th at the 2008 Arnold Sports Festival's IFBB Pro Arnold Schwarzenegger Classic and 10th at the 2008 Olympia.
Andrew Oye's Verdict:
Enough chitchat. Let's bring on the Big "O" and crown 2009's biggest champs in a year where almost every man has a decent shot at glory. Gustavo Badell did well in Jersey; however, in Vegas, IFBB Pro Jay Cutler, IFBB Pro Branch Warren and IFBB Pro Phil Heath are gunning for the new Sandow trophy that Dexter Jackson wants to defend.
<< Back to Pro-Muscle Report Home , Pro-Muscle Report Index