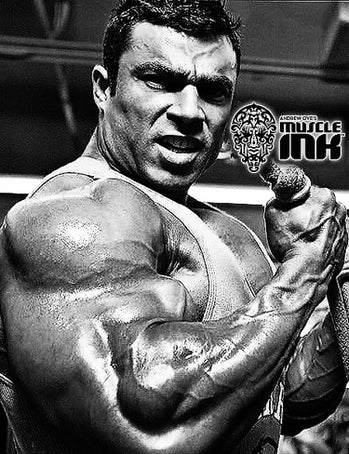 The Item:
IFBB Pro League Contest Results, Andrew Oye's IFBB Pro Athletes Roundup
The Scoop:
Just Announced: Over the weekend, IFBB Pro Eduardo Correa Da Silva captured a 1st place victory at the 2012 IFBB Sarasota Pro Bodybuilding Championships, a.k.a. Valenti Gold Cup, in Florida. In his highest professional bodybuilding contest placement to date, IFBB Pro Raul Carrasco Jimenez was awarded with 2nd place. IFBB Pro Charles Dixon took 3rd place with his usual physique density. IFBB Pro Branden Ray finished in 4th place, and IFBB Pro Benjamin Parra Nunoz got the 5th place spot. The remaining field of physiques: former Tampa Bay Buccaneer NFL Football Player IFBB Pro Nate Wonsley (6th), IFBB Pro Seth Feroce (7th), IFBB Pro Willie Vegas (8th), IFBB Pro Parenthesis Devers (9th), and IFBB Pro James Darling (10th).
The "So What?":
As reported in "Andrew Oye's Pro-Muscle Report," the IFBB Pro Olympia Qualification Series Point System (1st automatic qualification, 2nd - 4 Points, 3rd - 3 Points, 4th - 2 Points, 5th - 1 Point) applies to IFBB Pro League athletes' eligibility to compete at the Olympia 212 Showdown (September 29) in Las Vegas. The Sarasota Pro Championships marked the last contest before Joe Weider's Olympia Weekend -- the "Super Bowl of bodybuilding" -- and the final opportunity to gain Olympia qualification points for 212 Division competitors. There was no Open Division contest at the Florida event; hence, over the weekend, the heavyweight athletes competed in their final Olympia qualifier in Lahti, Finland -- Nordic Pro Championships (won by IFBB Pro Roelly Winklaar, trailed by IFBB Pro Robert Piotrkowicz and IFBB Pro Ronny Rockel).  
Andrew Oye's Verdict
: I previously stated that more athletes besides (IFBB Pro Jose Raymond and IFBB Pro Flex Lewis) needed to jolt the 212 Division, especially with 2008 Olympia 202 Showdown winner IFBB Pro David Henry's return and now Eduardo Correa (who placed 10th at the Arnold Sports Festival's 2012 IFBB Pro Arnold Schwarzenegger Classic Bodybuilding Championships, won by IFBB Pro Branch Warren) making his resurgence in the Division he once considered departing when it was converted from the 202 (where he was a favorite) to the 212 Division. This victory proves the Brazilian bodybuilder is probably right where he needs to be. Since reigning Olympia 212/202 Showdown Champion IFBB Pro Kevin English will not return to defend the title, a new champion will indeed shift the division designated for the lightweight competitors in the International Federation of Bodybuilding & Fitness.
<< Back to
Pro-Muscle Report Home
,
Pro-Muscle Report Index