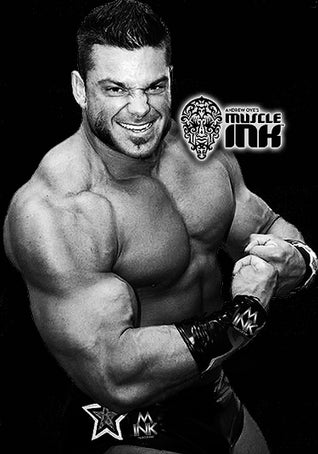 The Headline: ANDREW OYE'S IFBB PRO ATHLETES ROUNDUP: PRO WRESTLER+BODYBUILDER BRIAN CAGE, MR. OLYMPIA PHIL HEATH, MR. OLYMPIA RONNIE COLEMAN, MR. OLYMPIA JAY CUTLER, ARNOLD SCHWARZENEGGER CLASSIC CHAMPION DEXTER JACKSON, IFBB PRO RICH GASPARI, IFBB PRO VICTOR MARTINEZ
The Item:
Career Updates, Special Appearances, IFBB Pro Legends Update, Andrew Oye's IFBB Pro Athletes Roundup, Pro Wrestling, WWE Hall of Fame, Legends Update
The Scoop:
Recently Reported: IFBB Pro League athletes and athletes from other sports had career updates or made recent guest appearances at various sports, bodybuilding, physique and fitness events. The latest "Andrew Oye's Pro-Muscle Report" Pro Athletes Roundup includes multi-faceted pros -- pro wrestlers who are actors, pro bodybuilders who are actors, pro bodybuilders who are pro motocross competitors, and more.
The "So What?":
Over the weekend, Future Stars of Wrestling FSW Champion "The Machine" Brian Cage – an indie-circuit pro wrestler (once on track to perform for WWE World Wrestling Entertainment) and competitive bodybuilder (winner of the 2013 NPC Fresno Classic Bodybuilding Championships) – made an appearance at a meet-and-greet event. Cage, a.k.a. "The Swolverine" (Swole-verine") followed that appearance with a victory in his FCW Hell's Kitchen wrestling match in San Diego, California. Up next for Cage is the "King of Indies" Tournament at the Santa Clara County Fairgrounds in San Jose, California (March 27-28). IFBB Pro Chris Tuttle -- a registered dietitian, trainer, and pro motocross competitor, who earned his IFBB Pro card at the 2013 NPC National Bodybuilding Championships -- participated in the NPC Day Seminar in Connecticut, where athletes learned tips regarding competition-day preparation. Arnold Classic Champion IFBB Pro Victor Martinez guest-posed at the NPC Utah Bodybuilding Championships.
At the Arnold Sports Festival's inaugural Arnold Classic Australia, won by IFBB Pro Dexter Jackson, Hollywood movie star and "Governator" Arnold Schwarzenegger, 8-time Mr. Olympia IFBB Pro Ronnie Coleman, 4-time Mr. Olympia IFBB Pro Phil Heath, 4-time Mr. Olympia IFBB Pro Jay Cutler, 2-time Arnold Classic Champion IFBB Pro Kevin Levrone, and IFBB Pro Chris Cormier appeared at the Arnold Super Gym event. A week before the event in Melbourne, several athletes made appearances at the Arnold Classic USA in Columbus, Ohio. The latest winner of the IFBB Pro Arnold Schwarzenegger Classic Bodybuilding Championships, Dexter Jackson (who earned his record-setting fifth title) posed for a photo-op with the first-ever champion IFBB Pro Rich Gaspari. Also spotted at the Arnold Sports Festival Expo: 2014 Arnold Classic 212-Division winner and 3-time Olympia 212 Showdown Champion IFBB Pro Flex Lewis, IFBB Pro Jason Huh, IFBB Pro Evan Centopani, IFBB Pro Mamdouh Elssbiay (a.k.a. "Big Ramy"), IFBB Pro Kevin Jordan, IFBB Pro Dallas McCarver, IFBB Pro Roman Fritz, IFBB Pro Jerome Ferguson, IFBB Pro Aaron Clark, and IFBB Pro Kevin Ofurum.
Andrew Oye's Verdict:
With the Arnold Sports Festival franchises seemingly taking over the International Federation of Bodybuilding & Fitness' IFBB Pro Olympia Qualification Series, fans will have to wait until May 30 before another Arnold Classic champion qualifies to compete at Joe Weider's Olympia Weekend (the "Super Bowl" of bodybuilding) – that's when the Arnold Classic Brasil hits Rio de Janeiro.
Featured in the MUSCLE INK Magazine Champions Series, Brian Cage (Brian Christopher Button stars as "Masters of the Universe" superhero He-Man in a short film, and he is considered one the fastest rising stars in professional wrestling (having held championship titles in the APW, FSP, FCW, IWF, MWE, NAW, PPW, PWR and many lucha libre federations). The man also known as "Mr. GMSI" could further that status with a win at the "King of Indies," the tournament that kicked off the independent wrestling boom in California. This year's tournament lands on the same weekend as WWE's 31st Annual WrestleMania in Santa Clara, California, where, as I reported, Arnold Schwarzenegger will be inducted into the celebrity wing of the WWE Hall of Fame.
GET THE PRO BODYBUILDING INDUSTRY SCOOP!
"ANDREW OYE'S PRO-SOURCE PRO-MUSCLE REPORT"
http://www.prosource.net/andrew-oye