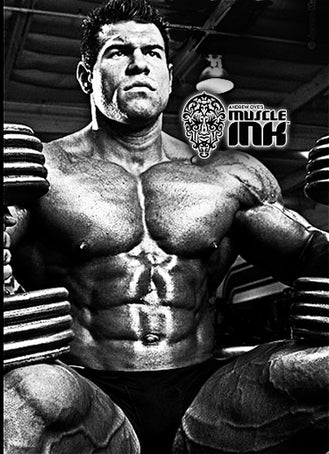 The Item:
Career Updates, Special Appearances, Legends Update, Andrew Oye's IFBB Pro Athletes Roundup
The Scoop:
Recently Reported: During the season of cooling temperatures, IFBB Pro League athletes made recent guest appearances at various sports, bodybuilding, physique and fitness events in the nation's "sunny states." The latest "Andrew Oye's Pro-Muscle Report" IFBB Pro Athletes Roundup includes a legendary veteran and a rookie pro hitting poses in South Beach, Florida, and southern Cali, respectively.
The "So What?":
Over the weekend, 8-time Mr. Olympia IFBB Pro Ronnie Coleman took to the stage at the 2011 IFBB Pro World Masters Bodybuilding Championships in Miami, Florida. Meanwhile, 26-year-old IFBB Pro Steve Kuclo, who earned his IFBB Pro card by winning the Super-Heavyweight Class and Overall title of Mr. USA at the 2011 NPC USA Bodybuilding Championships, guest-posed at a Holiday Bash at the new Metroflex Gym in Long Beach, California.
Also guest-posing at the World Masters Championships were 1994 Masters Mr. Olympia IFBB Pro Robby Robinson and wrestler, powerlifter and IFBB Pro Andy Haman. As previously reported in "Andrew Oye's Pro-Muscle Report," there had been much (wishful) fan buzz that Ronnie Coleman would have actually competed in the Pro World Masters contest, an event that was won by IFBB Pro Dexter Jackson and that also pulled several other pros from retirement. The first Metroflex Gym is located in Texas, the home state of both Coleman and Kuclo (and the hone gym of occasional training partners IFBB Pro Branch Warren and IFBB Pro Johnnie Jackson).
Andrew Oye's Verdict:
We haven't seen the last of the legendary vet or the eager rookie. Ronnie Coleman remains a popular draw on the guest-appearance circuit, including stops at the Arnold Sports Festival's IFBB Pro Arnold Schwarzenegger Classic Bodybuilding Championships. Steve Kuclo plans to make his pro debut at the 2012 IFBB New York Pro Bodybuilding Championships and hopefully qualify to compete at Joe Weider's Olympia Weekend to face the new reigning champ IFBB Pro Phil Heath.
<< Back to
Pro-Muscle Report Home
,
Pro-Muscle Report Index