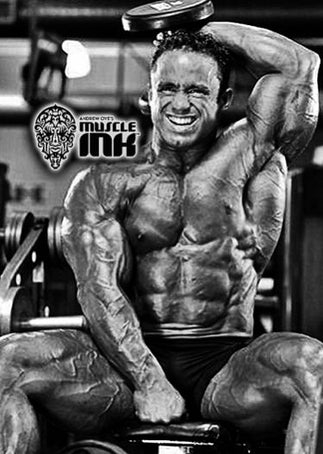 The Item:
Career Updates, Contest Preparation, Andrew Oye's IFBB Pro Athletes Roundup
The Scoop:
Recently Announced: IFBB Pro Jose Raymond is prepping to compete at the upcoming IFBB Tampa Pro Bodybuilding Championships (July 17). Raymond was last seen at the New York Pro Bodybuilding Championships in May, where he placed 2nd in the 202 Division behind winner IFBB Pro Kevin English. (IFBB Pro Roelly Winklaar won the Open Division over IFBB Pro Hidetada Yamagishi and IFBB Pro Dennis Wolf.) "I am already better than I was in NY and I'm still 2 weeks out," writes Raymond. "This will be the most exciting 202 to date, since there are no real big names in it, i.e., Kevin English, David Henry, Eduardo Correa. This show is the best of the rest, to see who deserves to be mentioned alongside those big names. Good luck to all! I am bringing it!"
The "So What?":
As I reported in the previous edition of "Andrew Oye's Pro-Muscle Report," Raymond takes in stride the pre-contest smack-talking video challenge issued by his friend and radio show co-host IFBB Pro Richard "Tricky" Jackson. "He's a funny dude! I have been good friends with Tricky for over 12 years now, and he is one of the best out there, no doubt," Raymond adds. "His strengths have never been overwhelming size but great lines, conditioning and a stage presence that is second to none. That being said, I am heading to Tampa with the mindset of beating [him] and whoever else is there. Anything less than a win for me will be a serious disappointment. I have the absolute utmost respect for all the guys competing and it will be a battle for sure, but I am in a must-win situation and I cannot settle for anything less."
Andrew Oye's Verdict:
I like that Jose Raymond's recent post also included an ode to sportsmanship, referencing elders like IFBB Pro Tricky Jackson and IFBB Pro Chris Faildo who welcome youngsters to the game: "You must show respect to all your competitors...These guys have been mentors to me since day one...at my first national-level contest...I was 22 years old and got destroyed by both of them, but they saw something in me and believed in me and, for that, they will always have my respect!"
Raymond and Jackson have traveled a long journey. They earned their IFBB Pro cards at the 2005 NPC National Bodybuilding Championships. At Joe Weider's Olympia Weekend last September, in the Olympia 202 Showdown, Raymond placed 6th over Jackson in 7th place. (English won the 202 contest, while IFBB Pro Jay Cutler won the Mr. Olympia title in the Open Division.) The Tampa event is a rematch of sorts for these 202 Division IFBB Pro League athletes, who are waiting for the Arnold Sports Festival to add another prestigious title for their class to compete for at the IFBB Pro Arnold Schwarzenegger Classic Bodybuilding Championships (which has been won by IFBB Pro Mike Ashley, IFBB Pro Dexter Jackson, IFBB Pro Shawn Ray, IFBB Pro Victor Martinez, and IFBB Pro Mike Francois).
<< Back to Pro-Muscle Report Home , Pro-Muscle Report Index